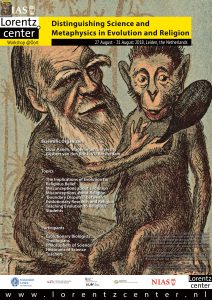 Just a quick update on some special activities in the coming weeks… From 27-31 August, I will attend a Lorentz Center workshop in Leiden, entitled 'Distinguishing Science and Metaphysics in Evolution and Religion'. Organizers are Gijsbert van den Brink, professor of Science and Religion at the Vrije Universiteit Amsterdam and Duur Aanen, associate professor at Wageningen University. An interesting list of participants and I'm proud to have been invited to this workshop,
A few days later, on 3 September, I will be teaching my workshop on grant writing 'The Art of Scientific Storytelling' at ETF Leuven (Belgium), as part of their annual Doctoral Colloquium, a week of interaction and academic activities for the Ph.D. students and the doctoral faculty.
Over a month later, on 12 October, I will be presenting a lecture on genetic modification in embryos and developments in research with human stem cells.
If you are interested in a lecture or workshop, don't hesitate to contact me.
Please follow and like us: