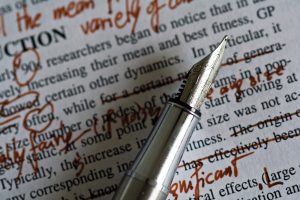 A new feature in the career section of the journal Nature delves into an issue close to my (professional) heart: getting help when writing grant proposals. This longread describes many different options and quotes scientists who have sought help in the writing process. The article makes it clear that getting help is quite normal these days.
This was my favorite line: Other grant professionals stick to editing — but that's more than just dotting i's and crossing t's. Grant editors consider content, clarity, logic and flow. That's the kind of service I provide! Editing, not on the i's and t's, but on content, clarity, logic and flow.
If you're interested in that sort of assistance, do send me an email!
Please follow and like us: